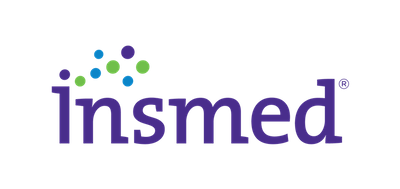 At Insmed, our mission is to transform the lives of patients with serious and rare diseases. Our vision is to be a globally recognized leading biotech company that empowers great people to deliver, with a profound sense of urgency and compassion, life-altering therapies to small patient populations experiencing big health problems.
Christopher Annis
Phone: + 44 7827 224025
Documents:
Useful Links:
Product Information:-
Arikayce Liposomal amikacin sulphate – A direct way to treat MAC-PD

Arikayce liposomal delivers amikacin to the site of infection within the lung macrophages.

Recommended by Guidelines
Use of ARIKAYCE liposomal is strongly recommended by guidelines in patients where ≥6 months GBT fails to provide culture conversion3†*. 3x more patients culture converted with ARIKAYCE liposomal + oral GBT than with oral GBT alone

Durable Culture Conversion
Durable culture conversion in CONVERT at 3 months off treatment was achieved by 16.1% [36/224] vs. 0% [0/112]; p-value <0.0001 in Arikayce plus GBT arm vs GBT alone arm

Safety Profile
Evaluated in >400 patients, AEs were mostly respiratory in nature, 87.4% and 50.0% of patients in the ALIS plus GBT and GBT alone arms respectively

ARIKAYCE liposomal is indicated for the treatment of nontuberculous mycobacterial (NTM) lung infections caused by Mycobacterium avium Complex (MAC) in adults with limited treatment options who do not have cystic fibrosis. ARIKAYCE liposomal treatment should be initiated and managed by physicians experienced in the treatment of non-tuberculous lung disease due to Mycobacterium avium Complex.