Professor Michael Polkey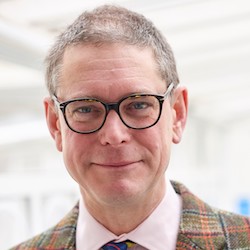 Professor Polkey is a chest physician with 25 years of experience.  He qualified at the University of Bristol and undertook House Officer posts there before moving to London.  He trained initially in general internal medicine and became a member of the Royal College of Physicians in 1991.  He began specialty training in pulmonary medicine in 1991 but interrupted it to read for a PhD at Kings College London in 1994
He was appointed as a consultant physician to the Royal Brompton Hospital in London in 2000 where he serves on the lung failure team.  The Royal Brompton Hospital is a National centre of excellence for patients with lung disease in the UK and has a wide referral base.  Since 2016 he has devoted 20% of his time to NHS Highland and is now responsible for respiratory services in Skye and Lochaber
He is expert in all aspects of advanced lung disease which result in respiratory failure especially Chronic Obstructive Pulmonary Disease.  He is particularly expert in rehabilitation and skeletal muscle weakness, weaning from invasive mechanical ventilation, the management of chronic respiratory failure and respiratory aspects of neurological disease such as ALS.
He has supervised over 20 students successfully to higher degrees.  He is Professor of Respiratory Medicine at Imperial College and also Deputy Director of the Royal Brompton Hospital NIHR respiratory biomedical research unit.  He has experience in acquiring and directing multicentre research grants and in PhD supervision and examination.  He has published almost 300 peer reviewed scientific articles and is associate editor of Thorax and past AE of the European Respiratory Journal & Clinical Science.  
Dr Polkey was elected a Foundation Fellow of the European Respiratory Society in 2014 and awarded the Gold Medal for COPD in 2018
---
Professor Stefano Nava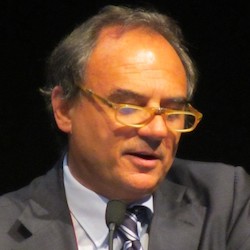 Professor Stefano Nava is full-time Professor of Respiratory and Critical Care at University of Bologna and Director of the Fellowship Program, Chief of the Respiratory and Critical Care  Sant' Orsola Malpighi Hospital in Bologna, Italy.  He is former Associate Professor at Pavia, Catania and Bologna Universities Specialist in Respiratory Medicine and Intensive Care Medicine.
He is Associate Editor of Breathe, Respiratory Care, Pulmonology  and European Respiratory Review.  He was previously  Associate Editor of Intensive Care Medicine. He is a previous member of the Editorial Board of Thorax Reviewers of more than 10 international peer-reviewed journals, including the Lancet, JAMA, American Journal of Respiratory and Critical Care Medicine.  He was Chairman of the Intensive Care assembly at the European Respiratory Society (ERS) (2007-2010).  He was Director of the ERS Post-Graduate Courses (2011-2015) and a previous member of the European Respiratory School.
He is a previous chair of the non-invasive ventilator support group inside the ERS
and was involved in the last 7 years as a member of the Assembly (Critical Care) Program Committee at the American Thoracic Society (ATS).   He was Chairman of the International Program Committee of the American Thoracic Society for 2008-2009.  He is a recipient of Gaza Award from the AARC in 2011.  He was awarded Honorary Membership of Hungarian Respiratory Society 2012 and delivered the Honorary Egan at Lecture AARC 2012.  He was presented with the Educational Award ERS 2017.  He has been invited to more than 150 International meeting as speaker and to many national congresses.
He has published 240 papers on peer-reviewed journals. Latest H index= 57  (total number of citations =12.294) n. 46 on the list of Top Italian Scientists Clinical Sciences. He was enrolled in several clinical trials.  Major fields of interest: mechanical ventilation, weaning, respiratory muscle and ethics. In particular he has developed the use of non-invasive mechanical ventilation as a weaning technique.
---
 

Professor Guy Brusselle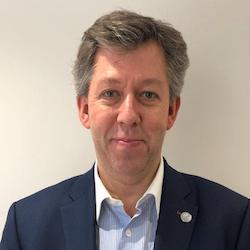 Professor Guy Brusselle received his medical degree (M.D.) at Ghent University in 1990. Investigating the functional role of cytokines interleukin-4 (IL-4) and interleukin-5 (IL-5) in allergic asthma, he obtained his Ph.D. in 1997. As a respiratory physician with a keen clinical and scientific interest in asthma, severe asthma and COPD, he joined the Ghent University Hospital in 2002. Since 2008, he has been Professor of Medicine at Ghent University, teaching "Study design" and "Immunopathology of airway diseases" to medical and biomedical students, respectively. Since 2015, he has been teaching the course "Methods and design of clinical studies" to master students in pharmaceutical sciences.
Currently, he is head of the Laboratory for Translational Research of Obstructive Pulmonary Diseases at Ghent University. From September 2012 to October 2015, he has served as Guidelines Director to the European Respiratory Society (ERS). From September 2016 to October 2019, he has been the Chair of the ERS Science Council. Since September 2017, he is member of the Scientific Committee of the Global Initiative for Asthma (GINA) and he has joined the Board of Directors of GINA.
---
Professor Atul Malhotra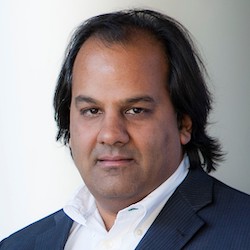 Atul Malhotra, MD, is a board-certified pulmonologist, intensivist and research chief of Pulmonary, Critical Care and Sleep Medicine. He is active clinically in pulmonary, critical care and sleep medicine. Dr. Malhotra provides a full spectrum of diagnostic and therapeutic services to patients with sleep-related disorders, including sleep apnea, insomnia, restless leg syndrome, narcolepsy and sleep disorders associated with medical or psychiatric conditions. He has a special interest in the treatment of sleep apnea.  As a professor in the Department of Medicine, Dr. Malhotra is involved in training medical students, residents and fellows at UC San Diego School of Medicine.
Dr. Malhotra was the recent president of the American Thoracic Society (2015-2016). He has taught and presented his research on sleep-related disorders locally, regionally, nationally and internationally. He has published more than 310 original manuscripts in leading journals plus 220 reviews and chapters. He is a principal- and co-investigator on numerous National Institutes of Health (NIH) grants relating to sleep apnea and serves as an ad hoc reviewer for many leading journals including the New England Journal of Medicine, Mayo Clinic Proceedings, Sleep and the Journal of American Medical Association. He is an internationally recognized expert in sleep apnea.
Before joining UC San Diego Health, Dr. Malhotra practiced pulmonary, critical care and sleep medicine at Massachusetts General Hospital, Beth Israel Deaconess Medical Center and Brigham and Women's Hospital. He also served as attending physician in intensive care at King Faisal Hospital in Rwanda. He was associate professor at Harvard Medical School and medical director of the Brigham and Women's Hospital Sleep Disorders Research Program.
Dr. Malhotra completed his fellowship training in pulmonary and critical care medicine at Harvard Medical School and a residency in internal medicine at the Mayo Clinic. He completed an internship at St. Thomas Medical Center in Akron, OH and received his medical degree from the University of Alberta in Canada. Dr. Malhotra is board certified in pulmonary disease, sleep medicine and critical care medicine.