Cormac McCarthy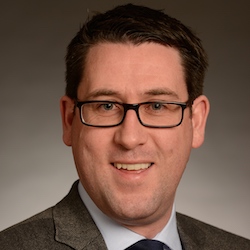 Cormac McCarthy is a graduated of RCSI. Following completion of higher specialist training in Respiratory Medicine and a PhD in glycobiology/medicine he completed a genetic pulmonary disease fellowship at University of Cincinnati Medical Center. Prior to returning to Ireland in 2018 as Associate Professor of Medicine in UCD and Consultant Respiratory Physician at St. Vincent's University Hospital he was the Rare Lung Disease Scholar at the NIH Rare Lung Disease Consortium in the United States.
His primary research areas are on the molecular mechanisms of lung disease, utilising a pathogenesis-based approach to develop new therapies. He continues to have a strong interest in interstitial lung disease, rare lung disease, diffuse cystic lung disease syndromes and genetic lung disease.
---
John F. Cryan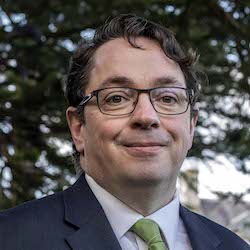 John F. Cryan is Professor & Chair, Dept. of Anatomy & Neuroscience, University College Cork and was appointed Vice President for Research & Innovation in March 2021.  He is also a Principal Investigator in the APC Microbiome Ireland Institute. Prof. Cryan's current research is focused on understanding the interaction between brain, gut & microbiome and how it applies to stress, psychiatric and immune-related disorders at key time-windows across the lifespan. Prof. Cryan has published over 600 peer-reviewed articles and book chapters and has a H-index of 134 (Google Scholar). He is a Senior Editor of Neuropharmacology and of Neurobiology of Stress. He is on the editorial board of a further 15 journals. He has co-edited four books and is co-author of the bestselling  "The Psychobiotic Revolution: Mood, Food, and the New Science of the Gut-Brain Connection" (National Geographic Press, 2017).
He has received numerous awards including UCC Researcher of the Year in 2012,  the University of Utrecht Award for Excellence in Pharmaceutical Research in 2013, UCC Research Communicator of the Year 2017, and being named on the Highly Cited Researcher list in 2014 and from 2017 to the present. He was elected a Member of the Royal Irish Academy in 2017. He also received a Research Mentor Award from the American Gastroenterology Association and the Tom Connor Distinguished Scientist Award from Neuroscience Ireland in 2017 and was awarded an honorary degree from the University of Antwerp, Belgium in 2018. He was a TEDMED speaker in Washington in 2014, TEDx Speaker in 2017  and is a Past-President of the European Behavioural Pharmacology Society.
---
Professor Thierry Troosters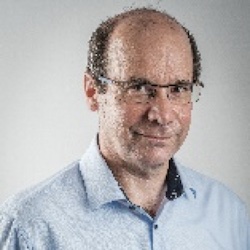 Professor Thierry Troosters (ISI H-index 67) is professor of Rehabilitation Sciences and head of the department of Rehabilitation Sciences at the KU Leuven (Leuven, Belgium). Along with the Respiratory Division at the University Hospitals in Leuven, he investigates the devastating non-respiratory consequences lung diseases, often induced by physical inactivity or exacerbations of COPD and other chronic respiratory conditions. With his group he is also looking at optimizing and modernizing exercise training strategies for patients with lung disease as well as strategies to enhance physical activity. With their laboratory they pioneered on investigating the impact of physical inactivity patients with COPD and other respiratory conditions including cystic fibrosis and lung transplantation. Thierry is past president of the European Respiratory Society. He led the Society in 2019-2020.
---
Professor Harry J. de Koning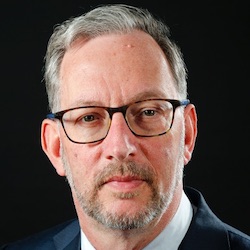 Deputy Head and Professor of Public Health & Screening Evaluation, Department of Public Health, Erasmus MC University Medical Centre, Rotterdam, The Netherlands. 
2011 – 2012 Senior Associate Department of Health Policy and Management, Johns Hopkins Bloomberg School of Public Health.
2011 – 2017 Member Medical Advisory Board of the Royal Netherlands Academy of Arts and Sciences (KNAW). 
Brief summary of research
Professor de Koning's major scientific contributions are in the areas of (1) designing, running and evaluating (often large-scale) multidisciplinary population-based randomized controlled screening trials to establish the efficacy of screening, (2) evaluating active (inter-)national screening programs and clinical tests to establish effectiveness and (3) guiding public health policies on screening and primary prevention using predictions of favourable and unfavourable effects and the cost of interventions, based on micro-simulation modelling of the natural history of disease, risk-prediction modelling and cost-effectiveness and cost-utility analyses. He had a shared responsibility for designing the ERSPC trial on prostate cancer screening, which included establishing the screening interval, core age groups, power and monitoring plan (secretary Data Monitoring Committee), and set up and chaired the international committee charged with reviewing the primary outcome of the trial. He is PI of the NELSON lung cancer screening trial and designed the entire trial in all its facets (sole trial with different screening intervals). He was PI of the sole RCT on screening for language disorders in 11,000 toddlers and is PI of the ROBINSCA trial through an Advanced Researcher Grant (2011), to assess the (cost-) effectiveness of screening for cardiovascular disease, and presently runs the 4-in-the-lung-run trial (Horizon2020). He and his team are further responsible for the monitoring and evaluation of the Dutch Breast, Cervical and Colorectal Cancer Screening Program, and presently have HORIZON2020-projects to evaluate breast, cervical and colorectal cancer screening in Europe (coordinator), and evaluate (and implement) vision and hearing screening in Europe (substitute coordinator). They are co-PI in 7 CISNET (NIH/NCI-funded) projects, aimed at modelling and predicting the impact of interventions in breast, prostate, lung, colorectal, esophageal, colorectal and cervical cancer.
---
Prof. Dr. Dirk-Jan Slebos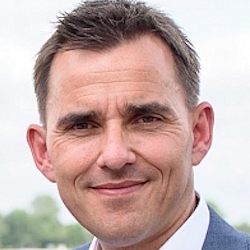 Prof. Dr. Dirk-Jan Slebos (University Medical Center Groningen, The Netherlands), is pulmonary physician and interventional bronchoscopist who has extensive experience in novel approaches for interventional bronchoscopy. His main clinical and research focus is on the development of innovative bronchoscopic treatments for patients with COPD. He leads the UMCG bronchoscopic intervention program, a high volume program with annually over 500 tertiary patient referrals and over 100 bronchoscopic lung volume reduction procedures performed, using a number of different techniques and devices. His work led to the worldwide roll-out of endoscopic procedures for the treatment of COPD