The 2007 – 2009 Irish Thoracic Society – Boehringer Ingelheim Research Fellow in Respiratory Medicine is Dr Surendran Thavagnanam, Royal Belfast Hospital for Sick Children. Dr Thavagnanam's research project is entitled:
Effects of IL-13 on normal and asthmatic paediatric bronchial and nasal epithelial cells: IL-13 as a potential therapeutic target in childhood asthma.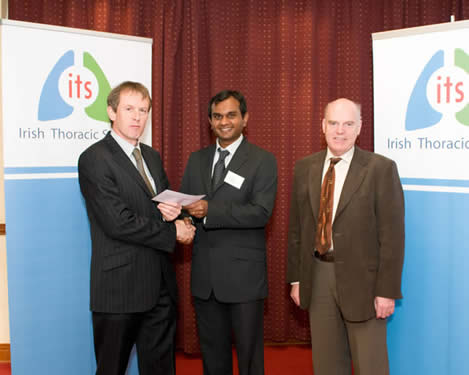 Dr Surendran Thavagnanam pictured receiving his award from Dr Colin Edwards, Head of Medical Affairs and Clinical Research, Boehringer Ingelheim Ireland and Dr JJ Gilmartin, President, the Irish Thoracic Society.